UX RESEARCH RESUME
Susan J. Wilhite, M.A., EDAC
Experience Researcher
✰
Innovative UX researcher scaling ambitious ideas as a product strategist and leadership asset.
✰
Talent for research that engages stakeholders across organizations and demonstrates UX value.
✰
Curious dives into unified unstructured and structured data to discover and address research questions at scale.
✰
Experience with independently managing complex projects, generating and executing research roadmaps, and mentoring global, cross-functional teams. Iterative research that compounds knowledge and informs product and service directions and immediate implementations.
Professional Experience
Filter Digital
Seattle, WA | 2018-present
Sr. UX Research
Behavioral r
esearch on machine learning for a San Francisco area Fortune 100 company.
Google
Mountain View, CA | 2014, 2016-2018
Lead UX Research Contractor
Research and define actionable design implications that support optimal user experiences. Deliver rigorous talking points about user motivations and behaviors on time and within budget to product leadership that bolster product roadmap presentations to senior leadership.​ Apply Product Excellence with
HEART
- who are the users and what levers they respond to in the CUJ.
Artech for Google ATAP
(2016-2017),
Google Daydream –
XR (2018)
♦
ATAP:
Jacquard, Soli, and other technical projects. Gestures, haptics, 1:1 screenless synchronous communication and device control, body digital interaction in social spaces, personal decision support. Identifying and charting
Key Experience Indicators
(KEI).
1) Delivered a diary study that gathered requested artifacts while adding empirical behavioral analysis for product direction.
2) Conducted an ethnography and follow-up café-like study that provided a team a terminology framework of user
practices and
requirements, and product design implications.
♦
DAYDREAM
: Was invited to migrate with an ATAP project that "graduated" to Daydream. Drove a research roadmap and l
ed generative and formative UX research with a Data Scientist engaging cross-functional stakeholders. Infused user perceptions and behaviors into NorthStar and MVP directions.
IBM for Google Corporate Engineering (CorpEng)
(2014) Led a major internal field study describing and explaining employee practices in two US locations. Implemented a game-like research protocol to effectively collect field data that was hypothetical but drew upon mental models to simulate real-life problem-solving, followed by qualitative coding and quantitative (e.g. time to complete task, task steps chosen) data analysis.
Samsung
Sunnyvale, CA | 2014 – 2016
Lead UX Research Contractor via OSI EngineeringSamsung Music Streaming Service
Led generative and formative studies that included diaries and remote moderated sessions through to

lab and remote usability tests

.
Coordinated with Market Research, PMs, and UX Design in developing mobile interaction designs to attract and retain new app users, with focus on FTUE for music enthusiasts and casual listeners.
Autodesk
San Francisco, CA | 2012 – 2014
Sr. UX Researcher
Established platform UX baseline metrics and standards and the benchmarking online research cadence for the enterprise subscription purchase platform.
Published an analysis of Consumption Economics, The New Rules of Tech by J.B. Wood: Consumption Economics: Implications for UX.
UserZoom
Sunnyvale, CA | 2012
UX Trainer
Developed value-add training for customers with cross-functional teams in the U. S., Spain, and the UK.
Wrote new online training with fresh examples and multi-media visualizations.
Trend Micro Cupertino CA | 2006-2011
Sr. UX Researcher/ Online Community Manager
Conducted the first U.S. and international end-user field and diary studies for Trend Micro.

Delivered rich qualitative and quantitative findings about real-life end-user work flows and practices across industries and among consumers. From studies conducted with stakeholders in Germany, Taiwan, the U.S., and Canada.

Recruited by the CEO to create the role of Online Community Manager that provided direct visibility into enterprise and consumer user experience. Product development, marketing, and customer support missions. Gathered a team in the U.S. and The Philippines; ran a RFP review and selected the platform vendor.
Habitat for Humanity San Francisco
Redwood City, CA | 2005 – 2007
Research Consultant
Proposed and executed a household data collection program resulting in a complete overhaul of client evaluation policies and acceptance processes in the San Francisco Bay Area.

Case study

Trained a team of pro bono field interviewers. Involved key Habitat stakeholders in field sessions
Yahoo! Search and Marketplace
Sunnyvale, CA | 2005 – 2005
UX Researcher
Ethnographic research investigated online tool use, concepts of authority, reputation and influence, and online versus offline behavior
Search, Auto, and Travel sites
Microsoft
Redmond, WA and Charlotte, NC | 1998 – 2004
UX Research Contractor/Research Mentee/Vendor Account Manager
Co-Authored a seminal paper on workplace task switching in a diary study.

Credited by the Lead Author for discovering the key finding.

As Vendor Account Manager managed 40+ vendors that optimized a $2M annual budget.
Formative lab research focused on female gamers, an underserved segment of Xbox's customer base.
Delivered the first ethnographic research at Microsoft on a haptic interface on PlayTable – before the iPhone.
Healthcare Research Experience Market Research and Competitive Analysis
-- Neighborhood Health Partnership – John Alden | Miami, FL & Charlotte, NC
HMO/PPO research informed partnership formation, acquisitions, and marketing/advertising strategy.
One of my depth reports on a speculative scenario saved the company from making a highly disadvantageous acquisition.

Ran bi-annual satisfaction surveys fielded by The Gallup Organization, conducted ad hoc surveys and focus groups.
Project Researcher
, Organization Effectiveness – Kaiser Permanente of Southern California | Pasadena, CA
Completed an unfinished study independently that ensured receipt of a $30K CA state grant plus an additional $100K project.
Assigned to teams of psychology and anthropology researchers that conducted phone and written survey studies and interviewed staff and HMO members at clinics that informed program, process, and facility operations and design improvements.
Lead Field Interviewer
, Post-Graduate – UCLA School of Psychiatry | Los Angeles, CA
Medical Anthropology: Semi-structured, open-ended, audio recorded interviews of one-and-a-half to four hours' duration conducted in informants' own homes or at the HMO. Regarding patient decision making stemming from use of a controversial diagnostic technology.
Pre-grad Research Experience
Consultant Backstopper
– Harvard University Institute for International Development, Cambridge, MA
Provided home base support for faculty field consultants, including 24-hour turnaround research and analysis through access to US corporate and government experts, and academic, US State Department, and think tank literature and 1:1 contact.
Editor
– Harvard University Energy and Environmental Policy Center, JFK School of Government, Cambridge, MA
Prepared white papers authored by Policy Center faculty.

​
Education
Evidence-based Design Accreditation and Certification (EDAC) | The Center for Health Design

MA Socio-Cultural Anthropology | University of California, Los Angeles (UCLA)
Cultural Ecology: how humans change their inhabited environments, and how inhabited environments change human life.
Thesis: how one Hispanic culture uses its homes as tools. Hint: the built environment is socio-technic.

BUS Socio-Cultural Anthropology | The University of New Mexico
Cultural Ecology
Took classes under Lewis Binford. Still view my work basically through a processualistic lens with allowance for interpretation.
Certification - Canyoneering in SE Utah wilderness
|
Outward Bound USA
Into and out of two 850' trail-free boulder canyons hauling a 65 lb. pack, wearing hardcore boots, in a patrol of 6.
Professional Activities
​
☒
anthrodesign Bay Area event organizer | 2005-2012
Thinking it's a shame that we work so near to each other but meet at far-flung conferences, I organized and hosted quarterly events for anthrodesign members at restaurants at first, and then at places like Institute for the Future, Intuit, HP, Citrix, IDEO, and Adaptive Path.
I set a topic (e.g. "Anticipatory Anthropology") and arranged a talk.
We had the opportunity to visit these organizations for an evening. In exchange for giving us a place to meet and usually food (pizza) and beverages, the organization was handed the mike first to tell us about themselves and their UX research efforts.

Upon signing in, attendees tacked up a business card and a Post-It with the topics they were interested in - people could introduce themselves. The company HR team kept the business cards. Everyone walked out with new connections and professional updates. 28-35 people came every quarter. Attendees included Elizabeth Churchill, Luis Arnal, Gabriel Trionfi, Ame Elliot, Brenda Laurel, David Gilmore, Aaron Marcus, Brigitte Jordan, and Michael Margolis. Catherine Courage hosted the Citrix event.
☒
Member: American Anthropological Association/National Association for the Practice of Anthropology (AAA/NAPA)
☒
Member: Environmental Design Research Association EDRA
​
☒
Member: Center for Healthcare Design (CHD)
☒
ACM BayCHI
☒
Partnership on AI
☒
​
Xerox PARC forums
---
Domains

Built environments
Healthcare
Mobile & wearable devices
XR - AR and VR
Streaming media
Home entertainment
Video games
​Social media
Platforms
IT infrastructure



Data Collection

Field Interview | Observation
Remote self-reporting
Participatory design
Literature and competition review
Expert evaluation
Concept & beta > alpha testing
Web and phone surveys
Third-party, online & lab usability testing



Processing
Analysis Presentation

Qualitative coding
User journey diagramming
Visualizations & animation
Literature review/meta analysis
Web analytics
Vivid concept illustration
Mood maps

Tools
Powered by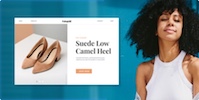 Create your own unique website with customizable templates.