Readings
"It is on the strength of observation and reflection that one finds a way. So we must dig and delve unceasingly." Claude Monet, 1869
"Failure = not acting on what you know." ARPA-E
"And above all, watch with glittering eyes the whole world around you because the greatest secrets are always hidden in the most unlikely places.." Roald Dahl
---
Why I research
Facilitate humans being good humans

To be a part of a 'writer's room'-like team of collegial, variously-thinking, smart, witty people improving the world through user-first, sustainable business- and culturally-sensitive design

Promote development outcomes that reduce business risk & negative unintended consequences of all kinds

​

Selfishly, I live to better understand how the world works, and grow knowledge about ourselves

This is my dream office, with a center standing table for crunch time and collaboration. Replace the lighting with dispersed light fixtures. One wall is corkboard for posting stuff, artworks. A fogged glass barn door goes to the outer office space. Direct access to the outside with a couple swings and a mile loop trail. Maybe a zip line.
---
People who


inspire me
Adam Cheyer
Co-founder & VP Engineering, Viv and Siri
VP R&D, Samsung Mobile
The vision guiding my research conceptualizes a world where a population of networked programs and devices, each providing services and data, cooperate and compete to perform tasks for each other and for human users.

One challenge is how to encourage flexible cooperation in an environment where components offering new, perhaps unanticipated services can join in at any time. Computational elements must be able to express needs, tasks, and services at various levels of abstraction without hardcoding explicitly how the task should be accomplished or by whom. The decisions regarding which components will participate on a task are themselves arrived at in a cooperative, distributed fashion. This is the essence of delegated computing.
(
website
)
---
Daniel Kahneman

Nobel Prize winner in Economics for Behavioral Economics

Thinking Fast and Slow"They keep making the same mistake: predicting rare events from weak evidence. When the evidence is weak, one should stick with the base rates."Even when he's not smiling he's smiling.

---

W. Brian Arthur

Economist

"[Industrial age social] changes … came from people, from the ideas of social reformers, doctors and nurses, lawyers and suffragists, and indignant politicians."

​

Where is technology taking the economy?

McKinsey Quarterly, October 2017

---

Adam Grant
Class of 1965 Wharton Professor of Management, Professor of Psychology





---

​Lucy Suchman

Professor of Sociology, Lancaster University

"...what other possibilities [might there] be for figuring humans, robots, and their relations if we escape the reiterative imaginary of the robot as proxy for becoming human." Robot Visions

---
Sherry Turkle
Abby Rockefeller Mauzé Professor of the Social Studies of Science and Technology
Founding Director, MIT Initiative on Technology and Self
"
Simulated thinking may be thinking, but simulated feelings are not feelings, and simulated love is never love. [Children] can learn something superficial [from machines] and think it is true connection." The Assault on Empathy, Behavioral Scientist, Jan. 2018
---
---

Linda Stone

Coined the term "email apnea"

"Our lust for analytics sometimes divorces us from our humanity. Only with mutual respect for both the metrics and the mysteries will we thrive as a species."

---
Powered by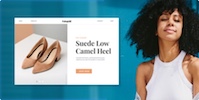 Create your own unique website with customizable templates.