Masochists. Maybe even they dream of benevolent overlords. The right mix of providing what it takes to thrive and to challenge.

I'm reminded of

Mary Poppins

:

"Wanted: a nanny for two adorable children."If you want this choice position, have a cheery disposition... Rosy cheeks, no warts... Play games, all sorts. You must be kind, you must be witty, very sweet, and fairly pretty...Take us on outings, give us treats, sing songs, bring sweets. Never be cross or cruel. Never give us castor oil or gruel. Love us as a son and daughter, and never smell of barley water.If you won't scold and dominate us, we will never give you cause to hate us... Hurry, nanny! Many thanks! Sincerely... Jane and Michael Banks!

What is the difference between a boss and a leader?

"A boss creates fear, a leader confidence. A boss fixes blame, a leader corrects mistakes. A boss knows all, a leader asks questions. A boss makes work drudgery, a leader makes it interesting."

- Russell H. Ewing (1885-1976) British journalist

Not everyone is hip to the concept, even now.

This really happened. Silicon Valley, 2012. A team offsite is announced. It's the manager's hobby; an individual sport like gymnastics. The team is not asked if they want to do this or maybe something else. The manager gets in a practice session while the team risks physical injury and social embarrassment. This manager is a boss. The kicker? The outing is paid for by the employees.

Daniel Pink in his book

Drive

points to three key factors in motivating cognitive workers (as opposed to physical workers) toward optimal performance:

autonomy

,

mastery

, &

purpose

. Intrinsic motivation. It's like an organization being user centered.
Powered by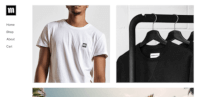 Create your own unique website with customizable templates.