Pivot 1

It takes guts to run.

In a years-long war zone, the last real but booby-trapped shelter is afire and collapsing. Outside it's storming and freezing cold. There is no sun.

Only some critical variables are clear when need meets opportunity. A few known comforts, long poisoned and broken, are pondered and cast aside. Immediate pain and dire consequences for staying in the shelter are considered. For the desperate and strategic mind, the ill-defined future outside beckons, come what may.

Even unprepared and barely informed, the ability to act in one's best interests fuels an immense leap of faith in one's self.

Without vision, those mired in a perilous present cannot have faith in the future. Only a dependence on luck.

And so she did not run because she was afraid of the present. She ran because she was unafraid of the future.

Pivot 2

A battleship turns hard-about mid-ocean. The invested vessel radically changes course over hours, days, weeks, months…years, amidst the sea, against all tides and sharks and everything, turning the rudder this way and that, catching wind and sometimes paddling. A literal spin in place, like the blade on a beanie, takes the shortest time but requires incredible skill, astute judgment, and excellent conditions. Certainty in the need for this strategy, for a fast new direction, bolsters morale in times of anxiety. Vision, again.

The alternative is to chart a long arc around: a little to the right and then a hard left for a long time, straightening out when a viable direction is achieved. But the vision might be forgotten by then, or the objective itself evolves.

If the resources are available - material, intellectual, and psychological - agility supports a positive, rapid conclusion.

Summary

Pivots are expensive, often even taking recovery time. Sacrifices may be required, re-orientation. Returning to an intact state in the new conditions depends on the original constitution of the vehicle and driver, plus advantageous support. Too fast, too hard - poorly informed - and a pivot costs everything. Pivots are brave.
Powered by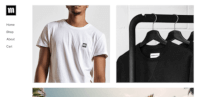 Create your own unique website with customizable templates.